Choosing the right e-commerce platform is essential for your business. In order to thrive online, your business will need an exceptional website, one that seamlessly melds digital and physical shopping experiences.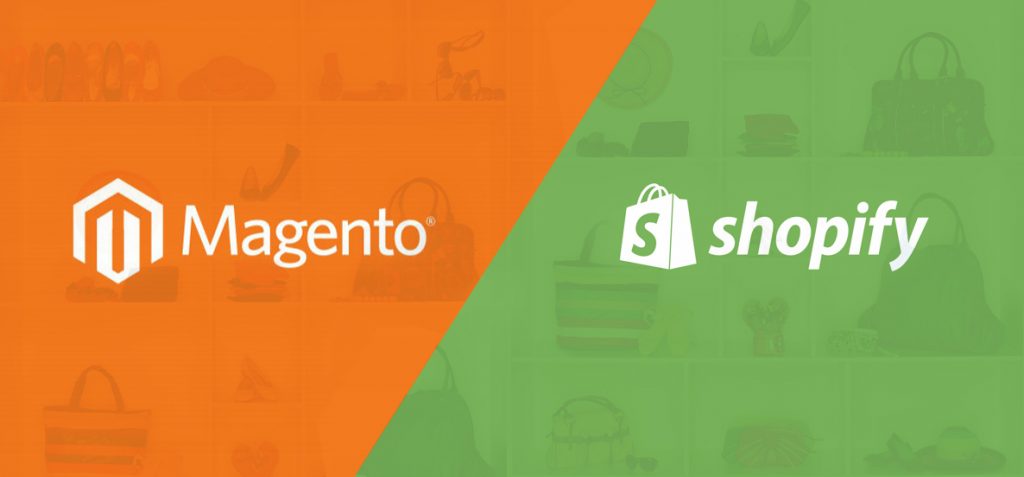 Magento and Shopify are two of the most popular e-commerce platforms. Both are great choices for businesses of all sizes. However, it's good to take an in-depth look at both to see which platform is the best fit for you.
Magento: an in-depth look

Magento is a popular open-source e-commerce platform. It's used by small business and large brands alike as it's easy to customize and scale for both B2B and B2C businesses.
Some key features of Magento:
Ability to create and deploy custom e-shops
Massive marketplace stocked with website themes and useful applications
Search engine optimization
An easy-to-integrate shopping cart system
Intuitive inventory system
Multi-store support
Integration of software tools such as a CRM, an ERP, etc
Magento is one of the fastest growing cloud-based e-commerce platforms as well, in part because of its customer support, user-friendliness, and flexible shopping cart system. Magento comes with some essential digital marketing features including search engine optimization and customizable user interface design.
The enterprise e-shopping platform is used by over 200,000 online stores. Magento continues to garner more stores as its services and marketing campaigns expand. Its massive community, replete with application designers, theme makers, and Magento experts, attract e-commerce newcomers.
Magento was recently acquired by Adobe, the American software giant, for $1.68 billion. Adobe has a rather large developer base, active creative community, and a strong cloud infrastructure. Adobe's resources will undoubtedly shape Magento. At present, it's unclear how the partnership between the two companies will change e-commerce as a whole. All we know now is that Magento is bound to benefit.
As attractive as Magento sounds, it's important to note an important technical detail. Magento is self-hosted so you'll need to have a bit of web development skill in order to get your e-shop up and running. In fact, you may even need the assistance of a Magento developer.
It's also important to note, however, that Magento is open-source (and therefore free to use). You'll have to pay for hosting, apps, and premium themes, but the use of the platform itself is completely free.
Shopify: an in-depth look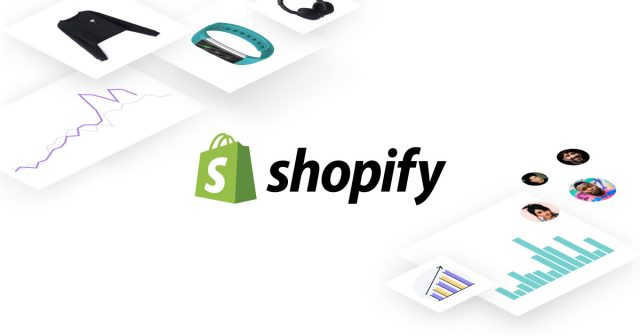 Shopify is a Canadian e-shopping platform that allows for multiple sales channels, unlimited inventory, and single-step order fulfillment.
Shopify is an increasingly popular e-commerce platform and a major contender to Magento. According to Shopify, over 500,000 merchants are using Shopify in some way, shape, or form and over $65 billion worth of goods have been sold through the platform.
Shopify allows shop owners to:
Set up an online store with a custom domain
Customize your online storefront with pre-made, tweakable themes
Accept credit card transactions
Add social media sales channels (like Pinterest)
Track orders
Respond to orders
In contrast to Magento, Shopify is hosted. This means they take care of hosting for you. For small business owners without any real web development experience, Shopify could be the best option. This means you'll have to pay to use the Shopify platform itself, but that most of the technical details are taken care of for you.
Like Magento, Shopify allows users to customize their e-shops with over 100 ready-made themes. Shopify setup is extremely clean and simple to get the hang of for beginners. The e-commerce platform comes with a 14-day free trial so you'll be able to test out the e-shop solution before committing.
Customer support is provided 24/7 for e-shop owners. So, if you do encounter any problems with the platform, from dysfunctional themes to errors processing payments through the Shopify credit card processing system, you'll be able to receive help from experts.
Shopify, like Magento, has a dedicated community. So, if you're looking for tips, tricks, or some help with initial setup, the Shopify community will be able to assist you.
Conclusion
Making an eye-catching website with superb ease-of-use, beautiful digital design, and optimized content is no easy feat.
Building your own e-shop, complete with a dazzling frontend and a dependable backend that takes care of orders and shipments, is nearly impossible on your own. Instead of building from scratch, you can leverage enterprise-grade e-commerce platforms.