Introduction
Hi guys, let's try to create a Modern SharePoint Test Centre Page using a Modern Web Part called MS Forms [Used mostly for Quizzing, Poling, Test Centre, Surveys, Feedback collection, etc.] today for quick mock tests and practicing. It can also be used for all your team members to practice more rounds and help them to clear their certifications. Here, my test center page covers most FAQs covered under the MS101 Certification Exam. So let's jump into creating, developing and sharing it!
Steps
Go to portal.office.com
Create a Modern Page and assign a Title – MS-101-Test-Centre with a Visual Design to keep it attractive, with a cool image banner on the top.
Edit the Page and add the Modern Web Part: MS Forms
Click New Form, and give a good title for your MS Form. I am preparing it for MS101 Exam practice, so I gave a relevant title.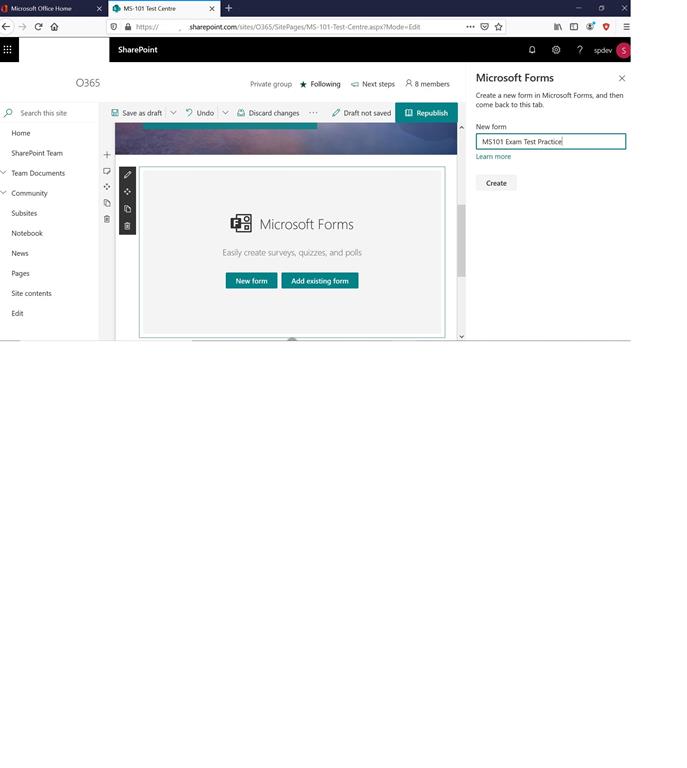 Navigate to it and start adding your Multiple QnA to develop it as a Test Centre Page.
Add New >> Choice
Enable the Multiple Answers option for the Questions that have multiple answers to be selected, as shown: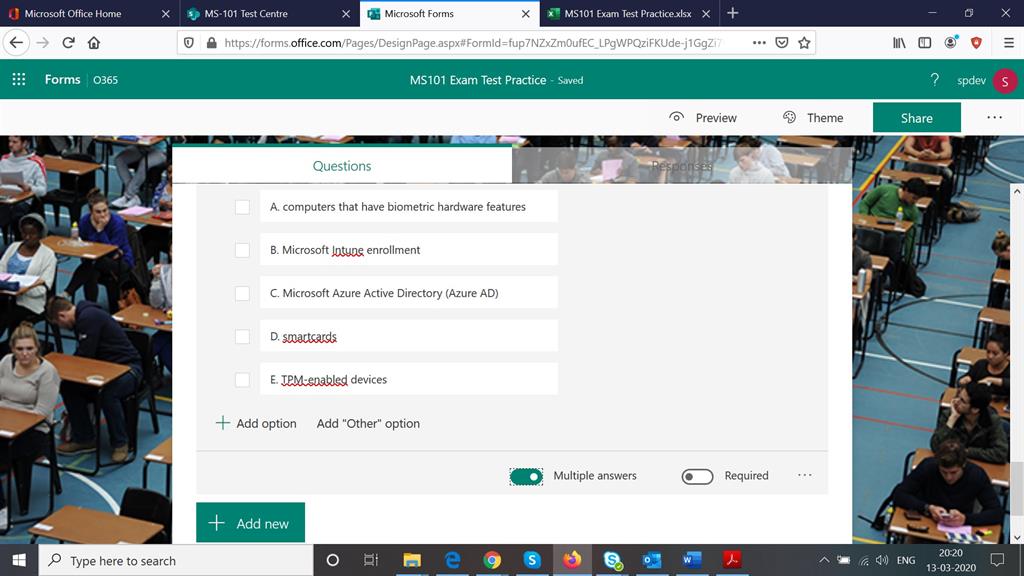 Use the media option to upload Video/Photos from Onedrive/Local/Bing Search and other options that add more understanding to your Questions & Answers in the Test.
Add a cool theme with a custom image as a background using the Theme Option.
Go to Settings on the Top right corner and customize your Responses, Thank You message, Number of responses per person, Users to respond only from your Organization, and many more options.
Please feel free to make use of other options on the top right corner to make your test application more attractive.
Check the Preview option both on Computer & Mobile view once completed with all QnA.
Go back to the Modern Site Page and keep the Form enabled with Collect Responses option>> Click Ok>> Republish the Modern Site Page.
Share it with Share options: Send by Email across your Team members.
The end-user will get the link by mail and can log into it and start providing his responses.
Admin will get a notification of the Responses and can view the Results by Name, Time Taken, Responses in a Pie chart too to make his/her own talent analysis with a survey kind of analysis too.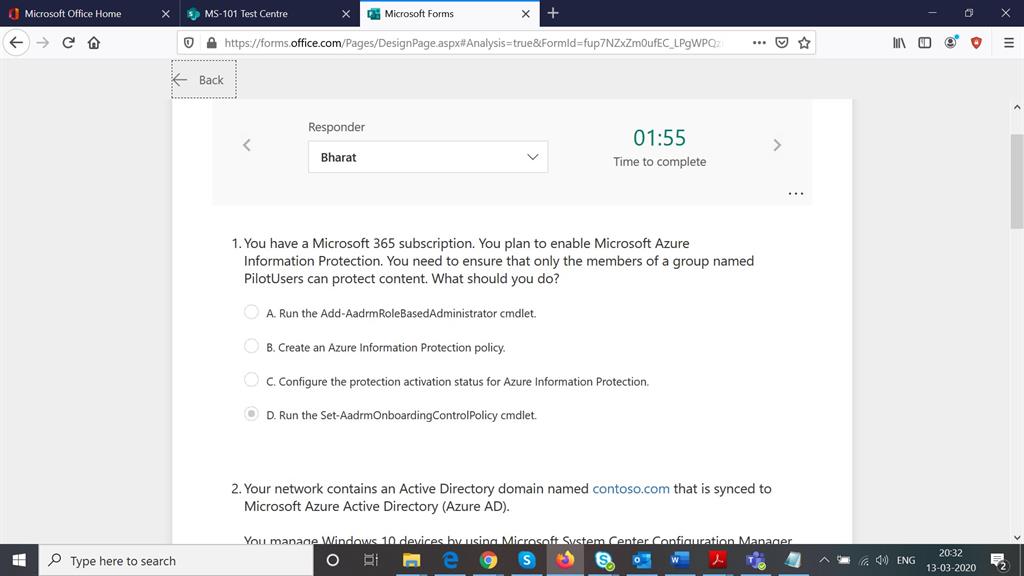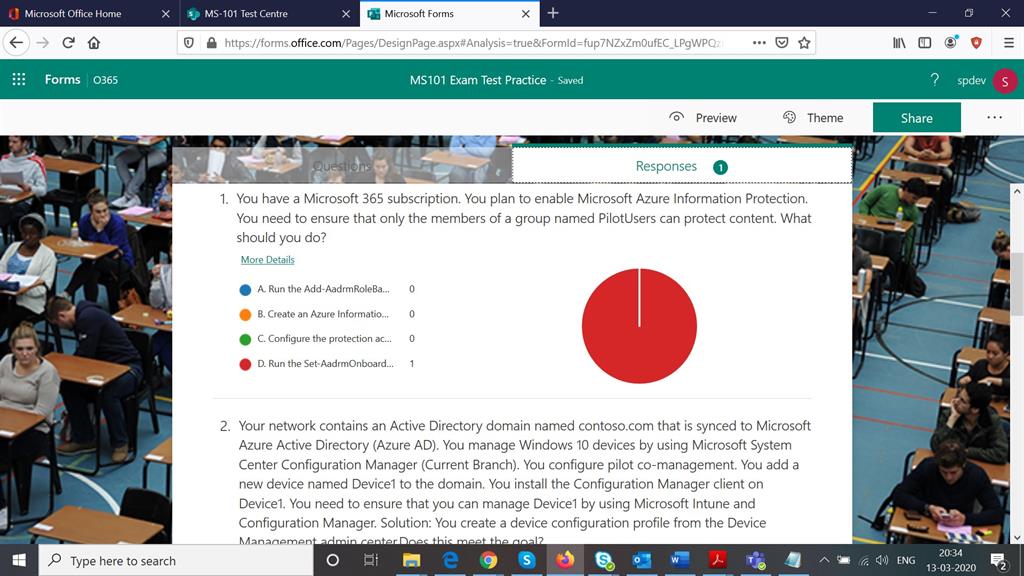 Note
You can also make use of other Options like Star Rating, Text-based answer responses, rating based responses, date range based responses too as per your requirement needs in your MS Forms Responses collections.